Our business model is a circular economy, and we think of wastewater as a resource. We have come a long way in the transformation towards being a Water Resources Recovery Facility.
Sludge from the wastewater is used to produce biogas and our energy balance has been positive since 2014. It means that we sell more energy than we buy to operate our wastewater treatment plants. We exploit the resources in wastewater and deliver sustainable forms of energy – district heating, biogas and electricity – to the public grid for the benefit of the inhabitants of the Copenhagen metropolitan.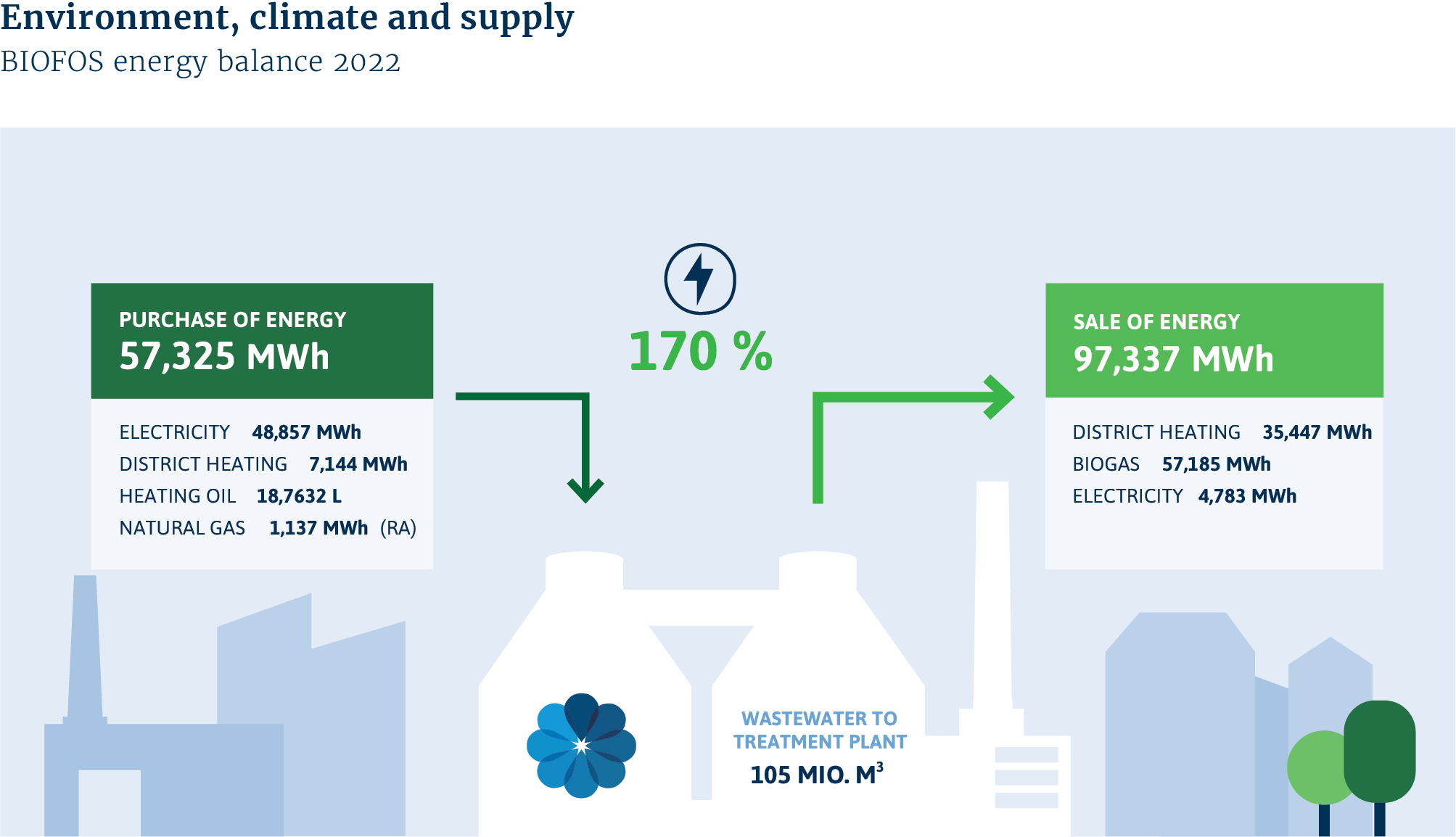 We are working towards becoming climate positive in 2025, and we continuously work to reduce our carbon foot print. From 1999 to 2021, we have reduced our CO2-emissions by 86%.
BIOFOS' ash deposits contain Europe's largest phosphorous "bank" and strong efforts are made towards recovery of phosphorous and metals in the ash. Presently, a part of our ash from incinerated sludge is used in building material.